by
Den-Fi
Noc Noc, Who's There?! - 1950X/2080 Ti mATX Threadripper Workstation (Build Log)
This ode to Noctua Redux has been running 24/7 as my main office PC since 2018. Once I learned that someone was crazy enough to make an X399 Micro ATX motherboard, this build took shape. Relying heavily on the monochrome theme, I picked the Crystal 280X case, the Asus Dual Fan 2080 Ti GPU, and Cablemod ModMesh B&W cable kit to tie everything together.
Things I loved about the build:
Dual chamber cases are just a joy to build in. There are SO MANY tie down points in the back and room to run everything. Makes the fact that the board is larger than most mATX boards not really a big deal.
This board really makes use of the extra space. Plenty of fan headers in convenient spots.
No RGB light show to upstage the components. I like a good RGB build, but sometimes you just want to admire the components. Really enjoyed focusing more on the aesthetics of the components than lights.
Challenges:
This board is big! It covers almost all of the grommet holes. This made it so that I needed to be very careful when running things. A lot of cables needed to be run underneath the board, so it wasn't screwed in until I was confident about the position of everything. All in all, it was pretty easy, but still a fun challenge to route everything.
I had to order a whole bunch of fans to get them all the same color. Didn't realize there was so much variation among the Noctua Redux fans. Some were REALLY dark and almost green.
This case is a hot box as configured. I ended up replacing the front glass w/ mesh to allow the 1950X to breathe.
Conclusion
All in all this build was a breeze. Really like the Asus OC card. No LEDs at all and it's got an interesting pattern on the backplate. It's odd that it's so thick, but skinnier width wise than the STRIX cards. Guess it made sense tooling wise.
In 20201, the 1950X has barely shown any signs of age for my office workflow. Having plenty of cores and plenty of RAM allows me to multi-task all week without every needing to close a project to open another.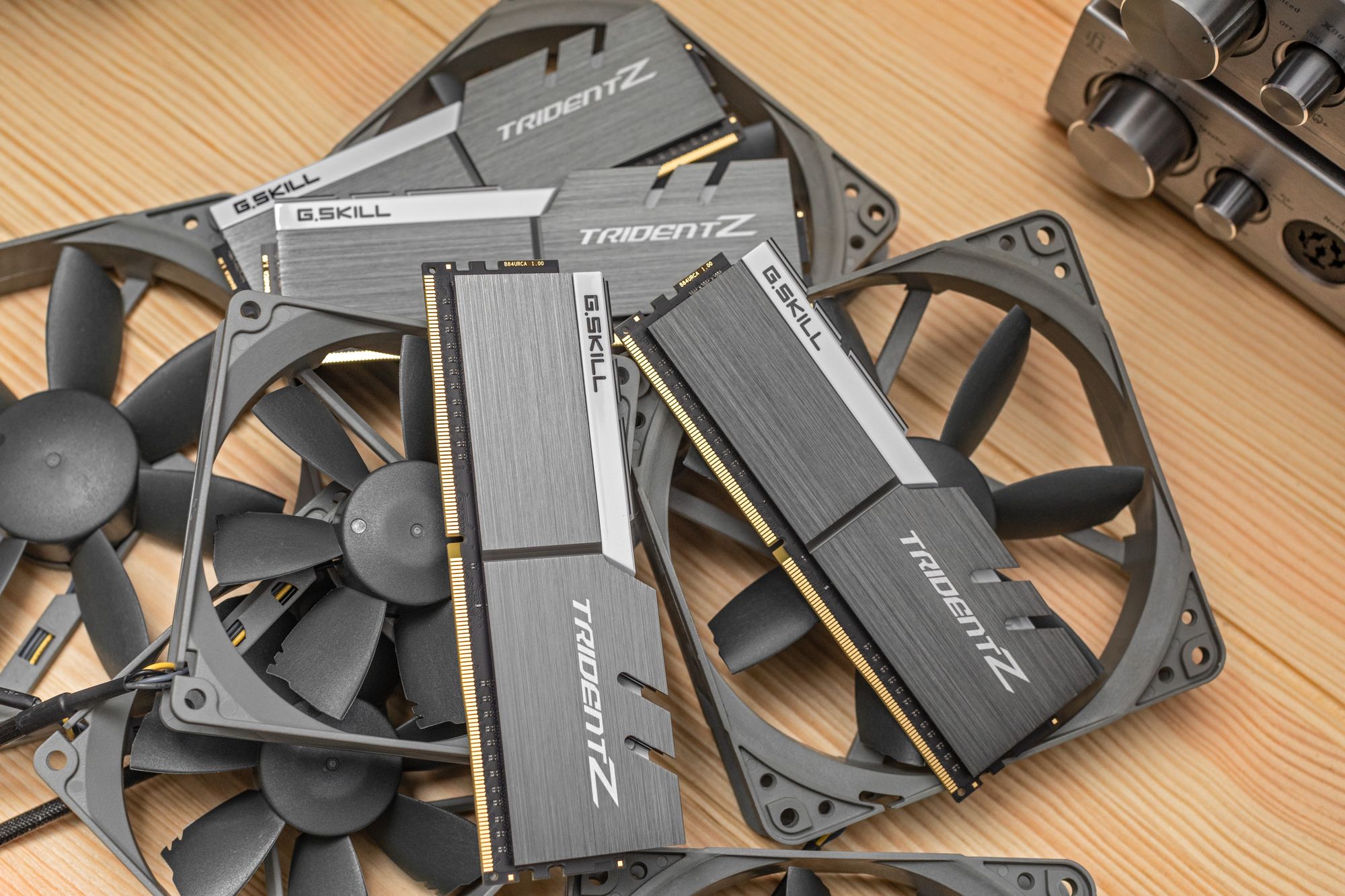 Comments?
Leave us your opinion.