by
Den-Fi
Cherchez la Ghost - SFF 3900XT/2070 Super Ghost S1 (Build Log)
The Mini ITX bug bit me again right after selling my NCase M1 build. A batch of Louqe S1 Ghosts popped up on Amazon of all places and the allure of getting one via next-day delivery was too strong. The irony of this is that that was back in February. I had the CPU and was able to get the board fairly easily back then, but something something pandemic blah blah crept in and I shelved everything.
Fast forward to June 30th and I scroll past an interesting post from Noctua. The resurrection of the NH-L12, but in Ghost S1 form. I remember, hey! I have a Ghost S1 and never did decide on what cooler to use, even though I spent a good deal of time comparing. Being that I picked the Asus ROG Strix X570-I Gaming motherboard, it was a bit of a chore finding something that did not get in the way of the tall shroud and M.2 riser.
Parts
AMD Ryzen 9 3900XT 3.8 GHz 12-Core Processor
Noctua NH-L12 Ghost S1 37.8 CFM CPU Cooler
Asus ROG Strix X570-I Gaming Mini ITX AM4 Motherboard
Crucial Ballistix 32 GB (2 x 16 GB) DDR4-3600 CL16 Memory
Corsair MP600 Force Series Gen4 1 TB M.2-2280 NVME S
EVGA GeForce RTX 2070 SUPER
Corsair SF 750 W 80+ Platinum Power Supply
LOUQE Ghost S1 (Pangaea)
PSlate Ghost S1 Unsleeved Custom Cables
Other Part Choices:
I had a 3900X in limbo. I was using it in a folding@home setup, but I don't fold on CPU, so I swapped in a 1600AF. I planned to sell it, but it was so good with temps, I decided I would use it in another SFF build.
In terms of GPU, I had an EVGA RTX 2070 Super that I was using for testing while building a few custom loops. I bought it because it was fairly small and unlike many of the other RTX cards, wasn't gaudy looking to me. Having that around was perfect for the clean, minimalist looks of the S1.
The custom cables came from PSlate Customs. I was going to get sleeved green ones to match the case, but I've seen that a bunch of times already, so I went with un-sleeved black ones. I'm glad I did. They look great and were a breeze to install. PSlate knows SFF, so once you give them the case and motherboard you are using, they send you PERFECT cables. They were even pre-trained, so they lined up with everything easily. I felt like I had cheated. Would wholeheartedly recommend them for your next SFF sleeved cabling purchase. Pricing was very fair for how specifically tailored the cable came. The PSU was originally an SF600, but I had a friend in dire need of one. He had an SF750 on order, so he took my SF600 and gave me the SF750 Platinum when it showed up.
The Build:
The build process in the Ghost S1 was almost relaxing. Despite being mini ITX, everything is just so logically laid out, that it was like assembling a PC that I had built a few times already. I appreciated the lack of from I/O for once. I never use it on builds this small. Just had a flashback to the NCase M1 USB 3.0 front header cable. I would say the most difficult portion of the build was figuring out that I needed to put both side panels on at the same time. Once everything was completely built, fully installing one panel made the other panel not line up. The tolerances in this case are VERY tight. It was not difficult to figure out. Took maybe 2 attempts.
Performance and Temps:
This PC does not have a specific purpose. I wanted it to be a jack of all trades that could slot in wherever it was needed. That's what my NCase M1 build was. I could use it for living room VR, another workstation if I had a big project that spilled into the house, or I could take it out of the house without much fuss. Having a portable powerhouse is always handy.
The first thing I had to tweak was the GPU fan curve. The 0 fan modes in both the GPU and PSU lead to a large concentration of heat that made for some warm idle temp. I don't usually worry about that, but you could feel the heat collecting. To remedy this, I set the fans to a quiet minimum of 600RPM. That got air moving and CPU idle temps down to 43C from 55.
In gaming (I mainly play modded GTA V), GPU temps topped out at 68C, often staying in the low 60s. I expected higher temps. Some HWInfo64 logging revealed that CPU clocks were maxing at 4.35, with an average 3.93GHz. Gameplay was smooth and consistent. GPU is anywhere from 55C to 65C depending on the stage of the game but stayed sufficiently well boosted (1950-1980) throughout my monitoring. I did have an aggressive GPU fan curve, though it was never louder than the game audio.
Timespy score was around 11K and CPU and GPU temps were both around 65C. The CPU section saw the CPU top out at 85C. Cinebench was 518 single core and 7300 multi. I did not enable PBO for either test. Power plan was Ryzen Balanced. Temps maxed out at 85C. I know I can push for higher, but I've already seen what this chip can do in a custom loop and on a U12S.
Conclusion:
I will always have an SFF build around. It's too easy these days to set up something ridiculously powerful and small. My next expedition will be small form factor custom loops. OptimumTech has given me that itch, but for now I am happy with this build. Seeing what the community is today is amazing. Lots of people now have the tools at their disposal to bring design concepts to life affordably. You now have some very good mainstream options that will only pull more people into the high-end space. It's an exciting time to be part of the SFF community!
Oh! The name, I almost forgot to explain it. It's a Ghostface Killah song. 👌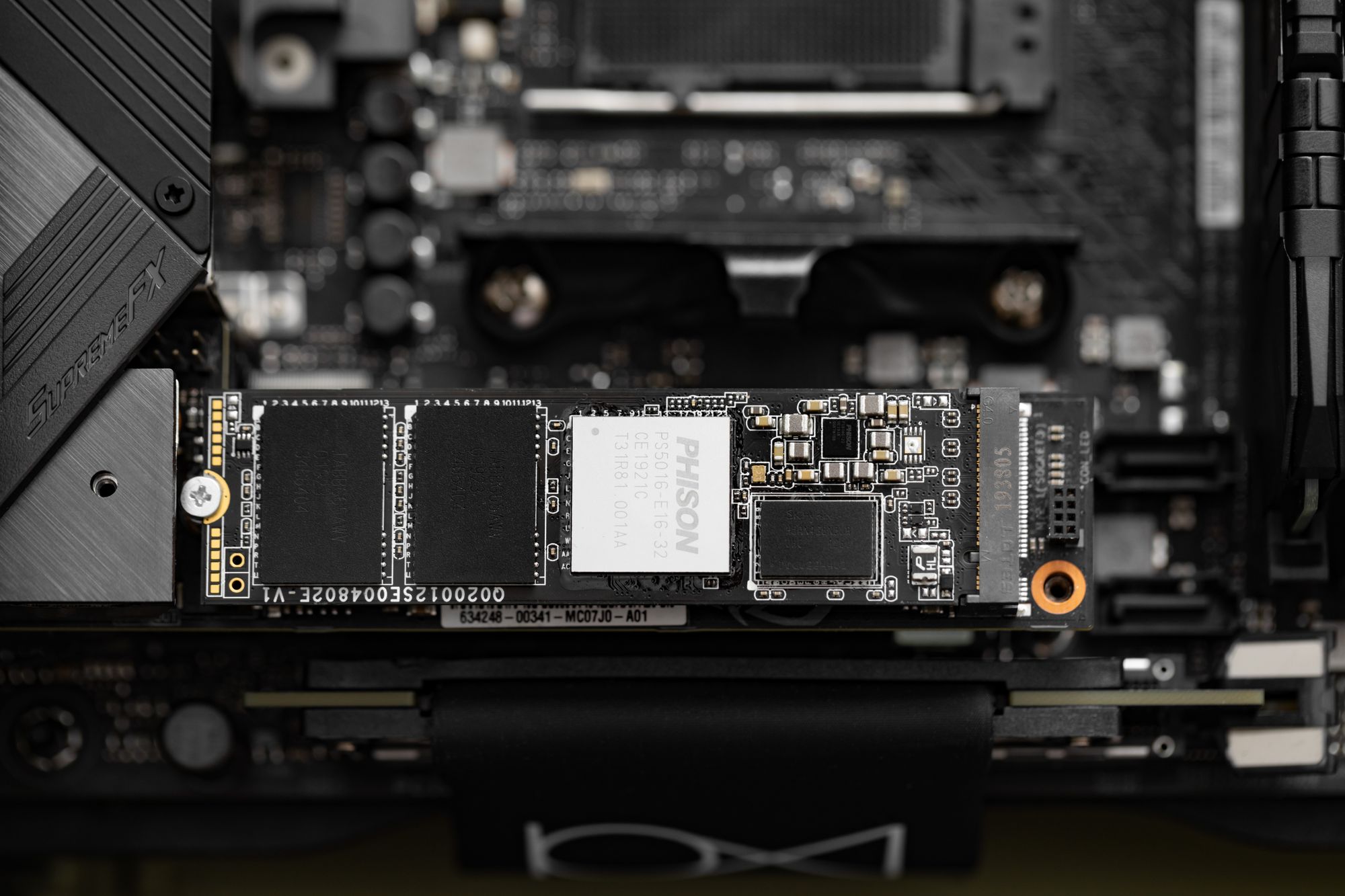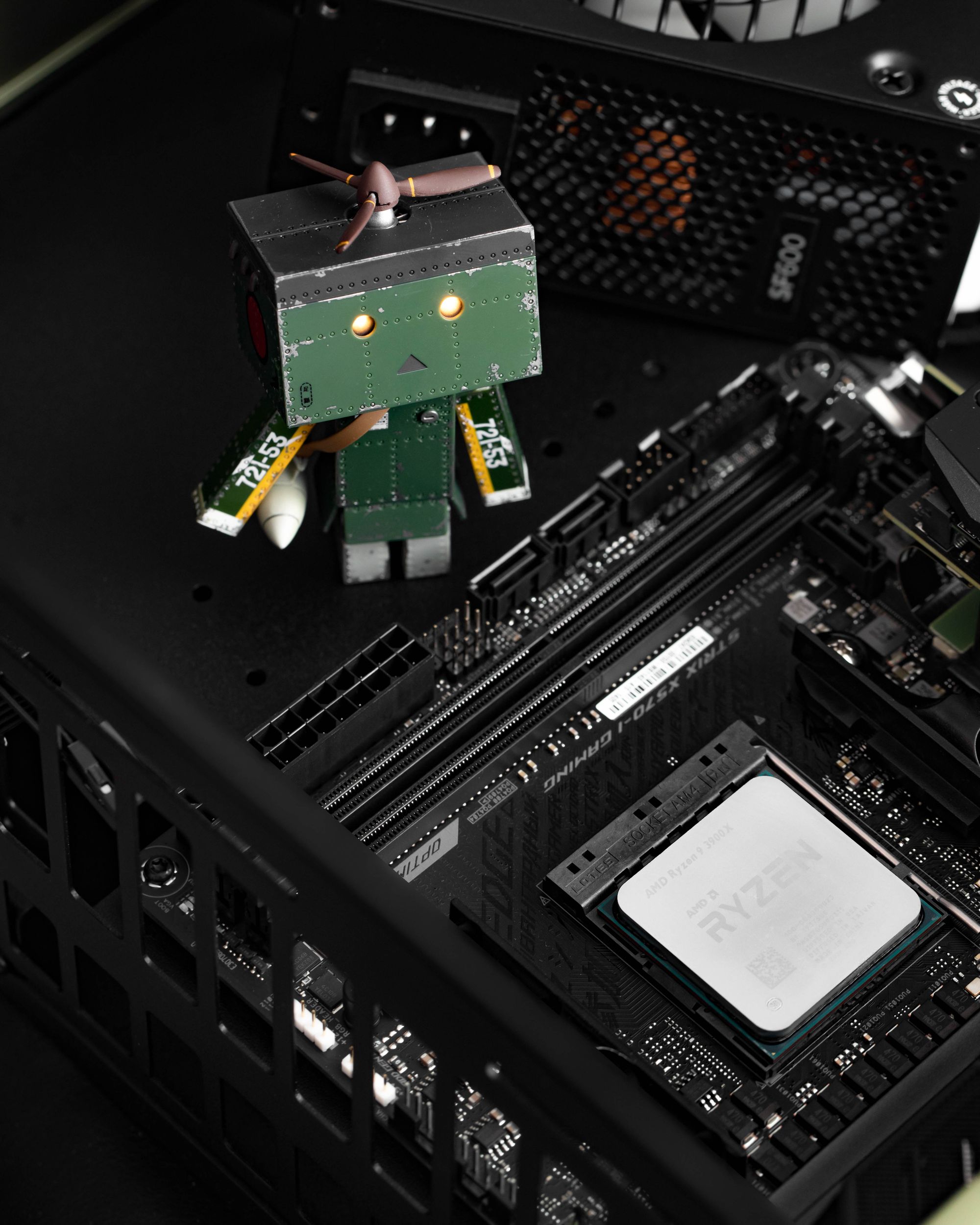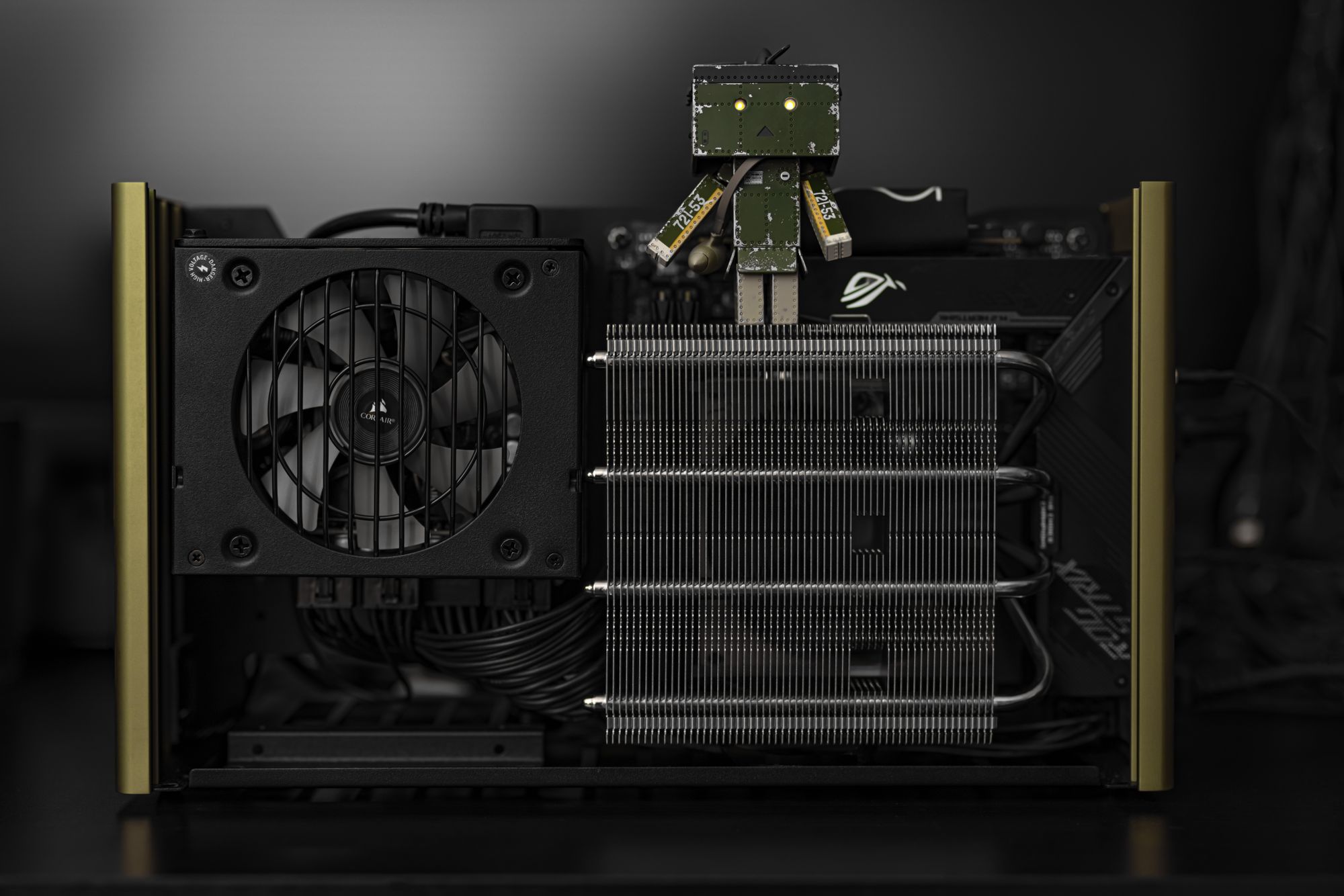 Comments?
Leave us your opinion.